February's EDBA monthly meeting is on Tuesday, February  4th at 7pm.
Our guest speaker will be: Dr. Sarah Wood. She is a PhD candidate in the Department of Veterinary Pathology at the Western College of Veterinary Medicine in Saskatoon, Saskatchewan where she studies the effects of pesticides and infectious disease on honey bees. She is also a veterinary pathologist with Prairie Diagnostic Services Inc.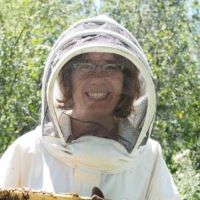 Location:  Royal Executive Hotel, 8450 Sparrow Drive, Leduc.   — It's the first hotel on the right over the overpass from Airport exit. Instead of going right to the airport, go left over the overpass.
Additionally:
On February 3rd there is a Queen Breeders Day put on by the ABC for $55 :
There is als0 the 2020 Integrated Pest Management Workshop ($140 for one day, $240 for two days) on February 4th and 5th.