20

20.January.Saturday

https://edmontonbeekeepers.ca/event/beginning-beekeeper-course/

Beginning Beekeeper Course  

Saturday, January 20

from 8:30 am to 1:30 pm.

This course is taught by one of the most experienced beekeepers around.

Learn the basics and where to go from there.

Mentoring sessions are included which take place in the spring and summer for course graduates and members of the EDBA.  Learning about all the items and what they are used for is one thing.  To see the bees up close and work with them can't beat! There are currently two possible locations ( Malcolm and/or Craigs) where the time and location are different.

 The other dates are also on Saturdays  from 8:30am to 1:30pm.

March 10th
April 7th
April 21st
May 12th.

It will be taught in NE Edmonton.  The exact location to be announced closer to the event.

For more information and to register, contact Malcolm Connell, connellmjm@hotmail.com
Our members are both commercial and hobbyist beekeepers, meetings are held seven times throughout the year and often include informative guest speakers.  Members are kept up to date on the latest advancements in beekeeping and bee health.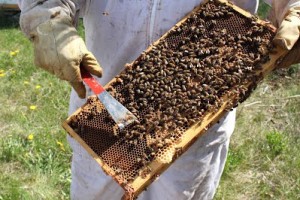 Memberships are $25 / year and new members have access to the mentorship program which partners an experienced beekeeper with a beginner.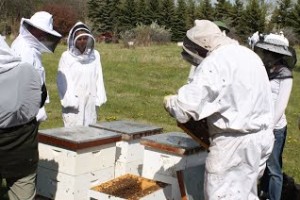 Starting as early as January each year, there are courses offered to introduce Beekeeping to beginners.  The
EDBA
and
Alberta Agriculture
offer some of the most well known and respected classes in Edmonton and area.  Another good starting point is to do some reading about
Beekeeping for Beginners (found here)