05

https://edmontonbeekeepers.ca/event/february-meeting-2-2/

February's EDBA monthly meeting is on February 5th ( 7pm. Tuesday )

Royal Executive Hotel, 8450 Sparrow Drive, Leduc.  It's the first hotel on the right over the overpass from Airport exit. Instead of going right to the airport, go left over the overpass.
Our members are both commercial and hobbyist beekeepers, meetings are held seven times throughout the year and often include informative guest speakers.  Members are kept up to date on the latest advancements in beekeeping and bee health.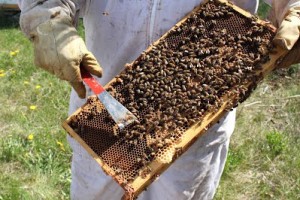 Memberships are $25 / year and new members have access to the mentorship program which partners an experienced beekeeper with a beginner.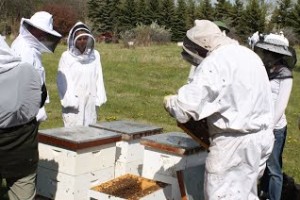 Starting as early as January each year, there are courses offered to introduce Beekeeping to beginners.  The
EDBA
and
Alberta Agriculture
offer some of the most well known and respected classes in Edmonton and area.  Another good starting point is to do some reading about
Beekeeping for Beginners (found here)